Palace Theater Information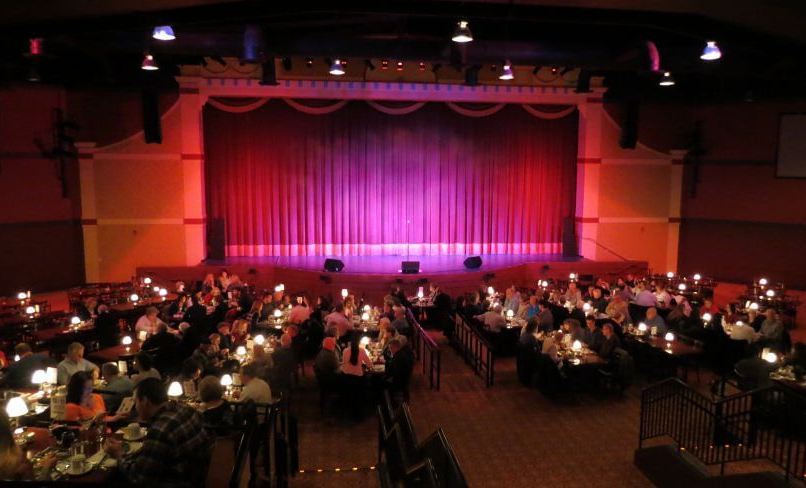 Dinner Theaters have been a major part of entertainment venues for years, with the greatest dinner theatres founded only in some of the US's biggest cities. But Anthony and Joseph Tomaska wanted to change that and used their 30 years of experience in entertainment and food service to inspire the launch of a dinner theatre of impressive scope and magnitude. This effort led to the creation of the Palace Theatre in the Dells, which would become one of the biggest dinner theatres in the country.
The venue's opening also came with the production of an audience interactive show called Tony n' Tina's Wedding, which has gone on to become one of the longest-running shows in the history of Chicago theatre (over 17 years to date). The productions, shows, and events defined the purpose of the Palace Theatre early on, marking it as the place for great food and the greater entertainment.
The venue's scope would later expand to include service as a conference center, catering space for special events and family gatherings, as well as a theatre venue that draws in musicals, plays, and adaptations of popular films and tv specials including holiday classics. The venue features an in-house chef who proudly designs elegant and unique menus that are customized for any occasion and crowd. The various departments behind the scene are staffed with men and women with a passion for uncompromising service and spectacular theatre and dining experiences.
The best part of the venue is its location, which is across the street from the famous Wilderness Hotel & Golf resort, the country's largest waterpark resort. Palace Theatre in the Dells has become a part of the Dells' tourism scene drawing in over 5 million annual visitors and a part of the city's major cultural identity. The Wisconsin Dells community celebrates its roots with the dining and aesthetics that guests can experience when they visit this venue. A tradition of service and tourism that dates back over 150 years when the first visitors came for tours of the Wisconsin River comes to its fruition at the Palace Theatre in the Dells.
And you can experience the fun, by ordering your tickets.
See the links below for more information on the Palace Theater in the Dells:
Palace Theater Parking:
Find out more about parking at the Palace Theater.
Ticket Policies:
Read about our ticket guarantees and strict ticket verification policies.
Palace Theater Seating Chart:
View the Palace Theater in the Dells seating chart and read seating information.