Palace Theater Seating Chart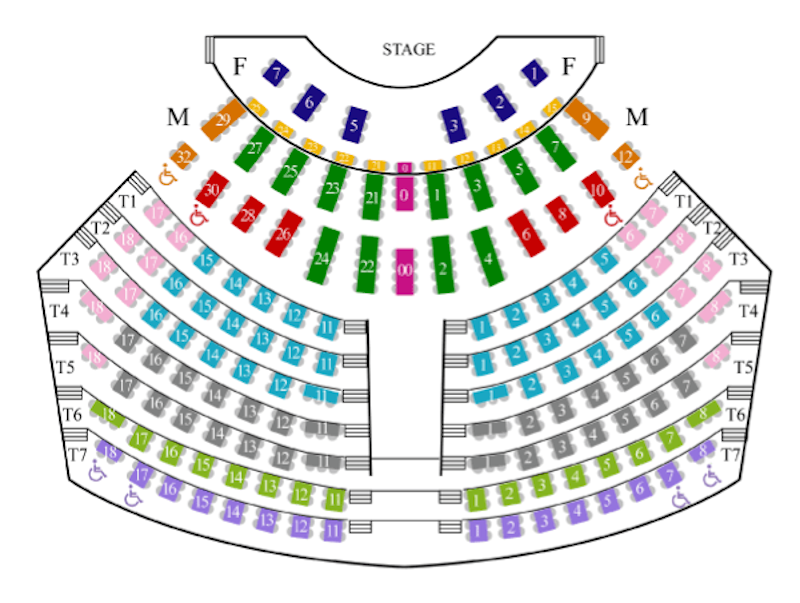 The Palace Theatre in the Dells has admission space for 700 guests across the theatre seating as shown above.
As a dinner theatre, standard seating is made for comfort with sturdy backs and reupholstered cushioned seats designed for style and elegance. The rich design and decor draw the eye towards the stage without sacrificing enjoyment over meals, hors d'oeuvres, and desserts. Guests and their parties can enjoy intimate table seating during the show.
Accessibility seating is available on the outer edges of the Section M seating as well as on the outer sides of the rearmost rows as detailed below.
NOTE: The seating map may vary for depending on types of events. Always check the seating chart for your individual event when selecting your tickets.
Reserve your seats now by purchasing your tickets today. Visit the Palace Theater schedule to view all upcoming events.
To read more about the ticket and refund policies please check out the ticket information page.